About Our Dental Office in Columbia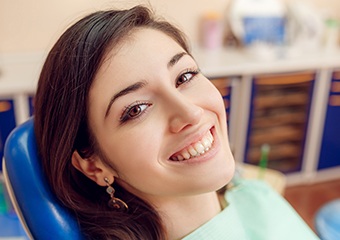 Our Columbia, Tennessee dental office offers a place where patients will receive personalized dental care, friendly service, a relationship-based approach, and patient-centered care. We don't focus on how many patients we can see in a day; instead, we focus on giving you the best dental care possible in a modern clinical environment. Dr. Alex Goodman and his experienced team are committed to the community and have honed their skills over the years to make sure that you and your family receive optimal attention to your oral health.
Our office is equipped with various dental technologies, including intraoral cameras, digital X-rays, and the Guru patient education system. With intraoral cameras and digital X-rays, we can look for signs of tooth decay, infection, and damage with greater efficiency. Intraoral cameras offer a great deal of magnification, allowing us to see tiny spots of possible damage that we might miss with the naked eye, and we can also show you the images to help you better understand what we're describing when we talk about your oral health. Digital X-rays are great because they don't expose patients to high levels of radiation, and they display the images on screens, preventing the need for X-ray film and toxic chemicals. This also means that you get to see the X-ray images much more quickly because we don't have to wait for them to develop.
Guru patient education software provides information about a variety of oral health problems and treatment options in easy-to-understand presentations. We use this technology to help our patients get the education they need to be savvy about the oral health.
We also take great pride in offering a comfortable dental office environment. Pillows and blankets are always available, which especially come in handy when patients are undergoing longer procedures. We also offer nitrous oxide, also known as laughing gas. With nitrous oxide, we can induce feelings of relaxation and euphoria to take the edge off any stress, anxiety, or discomfort during your treatment.
Our office also sees dental emergencies, so contact us for immediate care if you or a family member experiences an injury or loses a dental restoration.
Interested in learning more about what sets Goodman Family Dentistry apart? Keep reading below:
Personalized Dental Care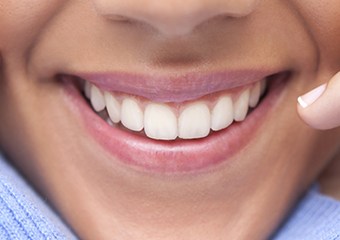 Personalization is a big part of our care approach here in Columbia. Dr. Goodman always takes the time to form trusting relationships with his patients, providing them with all the one-on-one attention they need to feel respected and listened to. You're more than just a patient or a number in a file whenever you visit – you're a member of our oral healthcare family.
Caring Team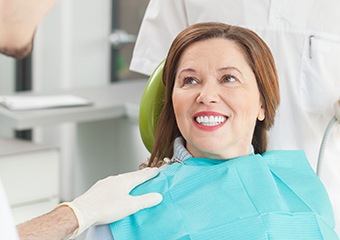 Visiting the dentist's office shouldn't have to be an experience that you dread every six months. Comfort is important to our patients and our team as well, which is why Goodman Family Dentistry offers sedation dentistry in order to calm nerves and create a soothing environment where care can proceed without worry. Pillows, blankets, and other amenities are also available upon request.
Quality Dental Restorations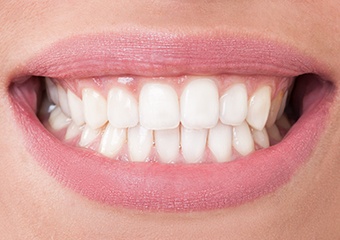 Our dentistry may not be the cheapest, but its durability, cosmetic value, and long-lasting quality will surely exceed your expectations again and again. Dr. Goodman believes that his patients deserve the best, which is why our office features high-quality materials like Zirlux and Emax for restorations and state-of-the-art technology to elevate your experience. Following treatment, our patients often can't stop smiling at what they see in the mirror.
Convenience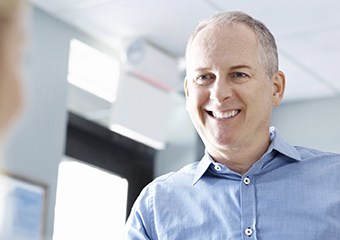 When you have a big family, driving everyone all over town to separate dental offices can be a significant drain on your time and resources. At Goodman Family Dentistry, we're proud to simplify the care experience by offering treatment options for all ages in one convenient location. Children's dentistry, restorative solutions, cosmetic transformations, emergency care, sleep apnea therapy – all of these options and more are available, which means we can support smiles at every stage of life.