Cosmetic Bonding – Columbia, TN
Boost Your Confidence and Complete Your Smile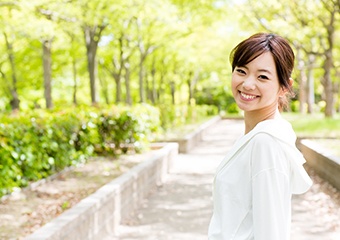 If you have a chipped, cracked, or discolored tooth that is affecting your oral health and self-confidence, cosmetic bonding in Columbia, TN is a cost-effective and fast solution. Repairing damaged teeth can protect them from harmful oral bacteria and keep you from feeling like you need to hide your grin instead of showing it off. Unlike other cosmetic procedures like porcelain veneers and dental crowns, bonding can be completed in-office during a single appointment. At Goodman Family Dentistry, we value giving you individualized and trustworthy treatment, which is why you should contact us today to learn what the best option for repairing your teeth is!
What is Dental Bonding?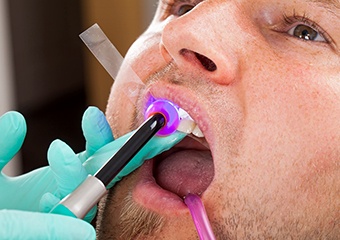 Cosmetic procedures can take multiple appointments and seem so complex, but that's not the case with dental bonding. It's so simple that it typically doesn't require any anesthesia and little to no preparation of your natural tooth. The process utilizes a composite resin made from fine particles of acrylic and glass to help reshape your cracked or chipped tooth. This same material can also be used to fill a cavity as well.
How Does Cosmetic Bonding Work?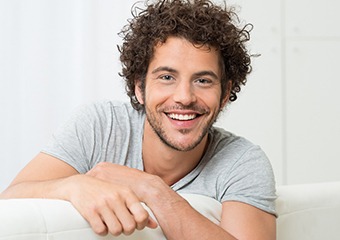 When you visit us at Goodman Family Dentistry, you'll be greeted by one of our caring team members. You can rest assured that you'll receive personalized and reliable treatment from your cosmetic dentist in Columbia, TN, Dr. Goodman. He'll start off by using a special shade guide to match the color of the composite resin with the rest of your teeth. This ensures that they'll look completely natural and remain practically unnoticeable.
He'll use a conditioning liquid to prepare the tooth to help the resin bond to it. After sculpting and molding the putty, he'll then place it on your tooth and smooth it to its desired shape. This will complete the look of your tooth and erase any apparent damage. Using a special light, he'll cure the resin and polish it to look indistinguishable from the rest of your teeth. Typically, this process takes about 30 to 60 minutes per tooth and can be completed in a single visit.
How Do I Care For My Bonded Teeth?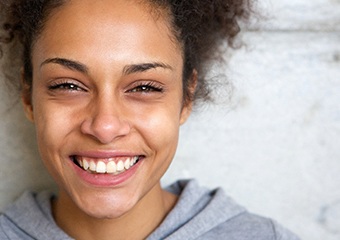 One great benefit of cosmetic bonding is that your teeth won't typically require any special care after the procedure. Be sure to practice good oral hygiene by brushing twice each day and flossing. When you visit us for your routine checkups and cleanings every six months, we can make sure that your bonded teeth are in great shape and make any replacements if necessary. This way, you can prevent dealing with the hassle of a damaged tooth again.
Composite resin isn't as strong as your natural teeth, so be sure to steer clear of bad oral habits like biting fingernails, chewing on objects like pens, and eating hard and sticky foods. If you have any questions about how to care for your mouth after the procedure, don't hesitate to contact us! We'll be more than happy to walk you through aftercare and help ease any concerns you may have.