Preventive Dentistry in Columbia, TN
Preserves Oral Health
Maintaining healthy teeth and gums is a job that lasts for life, and it relies on preventing various problems and complications over the years. In addition to personal oral hygiene, patients of all ages need to be attending professional checkups and cleanings with a trusted dentist like Dr. Goodman in order to ensure optimal results for their one-of-a-kind smiles. This type of care can even help you avoid complex treatment and serious costs down the road! Contact our Columbia, TN office today to schedule a first appointment for you or a loved one.
Dental Check-Ups & Teeth Cleanings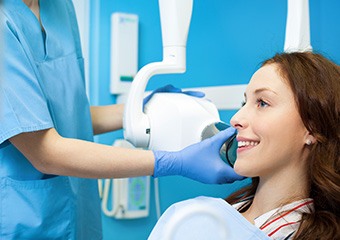 We strongly recommend visiting Goodman Family Dentistry for a comprehensive dental checkup and teeth cleaning every six months, or twice each calendar year. These regular visits will allow Dr. Goodman to discover any concerns that need attention at their earliest stages and give your oral health the ongoing support it needs. Our talented hygienists will also be able to eliminate decay-causing accumulations of plaque and tartar from the teeth and gums.
Learn More About Check-Ups & Cleanings
Children's Dentistry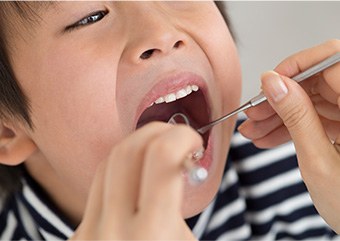 Good oral healthcare can start from a very young age! Dr. Goodman strongly recommends that parents bring their children in for an initial checkup by the age of three. Our friendly and gentle team is a perfect fit for little patients, and we'll make sure that their crucial first impressions of the dentist's office are as positive as they can possibly be. Our care approach will evolve with your son or daughter's needs as well as their smiles grow and change for the better.
Nightguards for Bruxism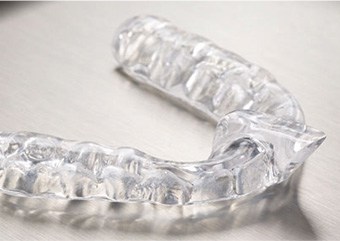 If you regularly wake up with a sore jaw or aching teeth, a common condition known as bruxism (habitual teeth grinding) may be to blame. Many patients don't even realize they're experiencing it because it only happens while they're sound asleep. At Goodman Family Dentistry, our team is very familiar with these tell-tale signs, and we can design the ideal nightguard that will protect the teeth from meeting in harmful ways until morning.
Mouthguards & Sportsguards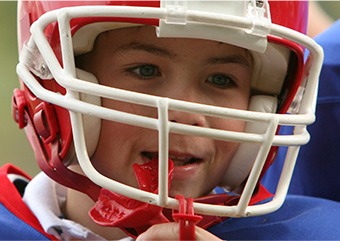 Are you or your child a seasoned athlete? If there's any chance of teeth coming in contact with hard objects or other players during the big game, we strongly urge your family to invest in a high-quality sportsguard. These appliances provide a sturdy barrier around the oral structures, protecting them from accidental harm; in fact, studies have even shown that wearing a sportsguard can reduce the severity of concussions! Dr. Goodman can design a custom-made model that's much more flexible and secure than the "one size fits all" options you'd find at the athletics store.
Oral Cancer Screening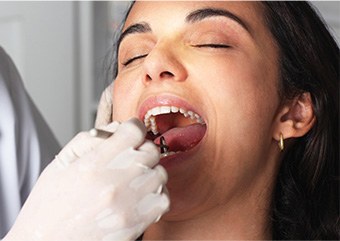 Tens of thousands of new cases of oral cancer exist right now here in the United States, and nearly half of these patients won't live more than five years past their initial diagnosis. At Goodman Family Dentistry, we strive to identify this dangerous condition as soon as possible – that's why oral cancer screenings are an important part of every preventive checkup. If Dr. Goodman discovers any strange, potentially cancerous abnormalities – such as oral crusts, sores that easily bleed, or white/red discoloration – a biopsy can be performed to identify your condition.