Columbia Denture Costs
Before beginning an advanced tooth replacement plan using traditional partial and full dentures or advanced dental implant supported tooth replacement, you will need to plan to fit the price of these services into your budget. Keep reading to learn more about the costs of dentures or call to schedule a tooth replacement consultation with the dedicated dentist and dental care team members at Goodman Family Dentistry. In our state-of-the-art Columbia dentistry office, we'll examine your smile, review your tooth replacement options, and help you plan for every aspect of your dental restoration plan – including budgeting for the cost of care.
Partial & Full Denture Price Range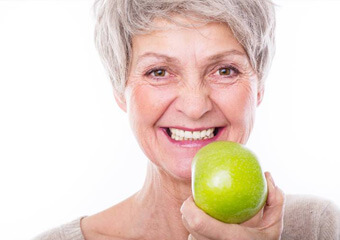 Traditional, removable, partial and full dentures range in price from $300 to $5,000 per arch, and this is doubled for a full set of partial or full dentures. The price of your denture will vary dramatically based on the materials used to craft the prosthetic, the manufacturer, and whether or not you need preparatory treatments. Prior to the placement of a partial or full denture, patients may need to have one or more teeth removed or complete periodontal therapy to renew oral health following gum disease.
Implant Denture Price Range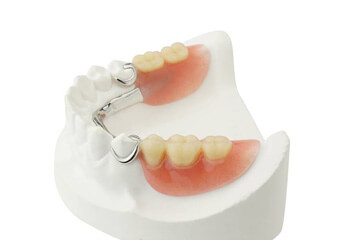 When you're replacing missing teeth with an implant supported partial or full denture, you'll need to factor in the cost of dental implant posts in addition to the price of your restoration. Some of the factors that increase the pricing of an implant supported denture plan include:
The number of implants needed
The material used to craft the implant posts
The need for preparatory soft tissue or bone grafts
Dental Insurance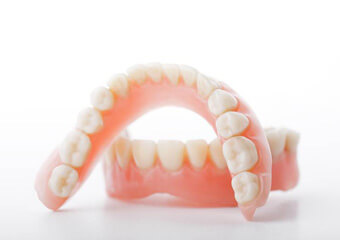 Most dental benefit plans offer coverage for 25% to 50% of the cost of dentures. Unfortunately, most plans do not provide benefits to cover the cost of dental implants and their surgical placement. However, you will still receive coverage for your replacement tooth or teeth and many of the other aspects of dental implant treatment, including preparatory services.
Financing Options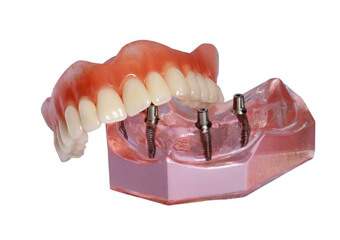 In addition to working with dental insurance providers to offset the costs of your denture tooth replacement plan, we're also happy to work with third party financiers, like CareCredit, to offer low and no interest financing options. This allows you to split the cost of your denture into smaller payments made over the course of several months without accruing an excessive amount of interest. You can apply online for preapproval or talk to one of our knowledgeable team members during your treatment planning appointment. In addition to working with CareCredit and other third party financiers, we are also happy to accept payment through flexible spending accounts (FSA) and health savings accounts (HSA). If your benefits include FSA or HSA funds, let our team know, and we'll help you make the most of your benefits.