Benefits of Dental Implants – Columbia, TN
Make an Investment in Your Smile Today!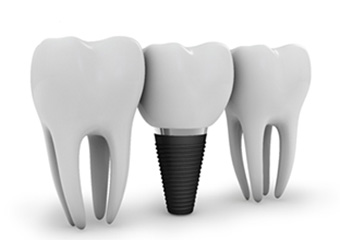 Do you have missing teeth that have not been treated? Maybe you have tried traditional tooth replacements, like a bridge or partial, but they have not given you the results you want. You are not out of options. You can regain a complete smile with the next best thing to your real teeth with dental implants. Now, they are the most successful choice to replace missing teeth. The benefits of implants in Columbia far exceed those available from conventional treatments.
Benefits of Dental Implants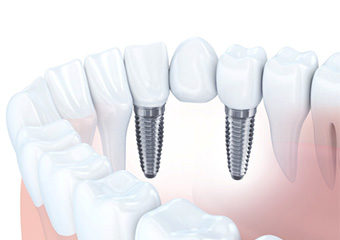 1. Replace the Root and Crown

Dental implants are the only solution to replace both the root and the crown. An implant post is surgically placed into your jawbone to act as a new root. This provides a sturdy foundation for a custom-made dental crown.

2. Feels Natural

Your jawbone naturally fuses to the implant post, allowing you to enjoy added security when chewing, speaking, and smiling. You will never need to worry about any slipping or irritation because they closely feel natural. In fact, you can restore as much as 70% of your biting force.

3. High Success Rate

Dental implants provide a long-term solution to replace your missing teeth. With the right aftercare, they provide over a 95% 10-year success rate to complete your smile for several decades.

4. Look Natural

The use of all-ceramic restorations allows your prosthetic teeth to look natural. They are crafted to match your exact size, shape, and color needs.

5. Stop Bone Loss

The implant post stimulates your jaw to encourage new growth. This allows you to preserve your bone density to protect your remaining natural teeth and your facial structures.

6. Long-Term Solution

Dental implant posts can remain in place forever by maintaining your oral hygiene and visiting your dentist twice a year for a cleaning and checkup. The restorations suffer wear and tear, so they will need to be replaced about every 10 years.

7. Improve Your Oral Health

Dental implants provide any remaining natural teeth with the support they need to stay in place. This prevents them from shifting toward the open space to reduce the risk of alignment issues that can cause tooth decay and gum disease. This also lessens the potential for additional tooth loss in the future.

8. Doesn't Damage Your Teeth

Dental implants do not rely on the support of your adjacent teeth to hold your prosthetics in place. As a result, your teeth remain unaltered to protect their health and their integrity.

9. Easy Care

Dental implants will not cause significant changes to your oral hygiene routine. Simply brush and floss your teeth as you normally do while paying extra attention when cleaning around the abutments and posts.
Invest in Your Smile Today!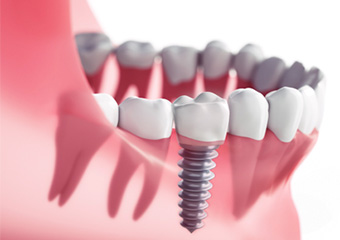 Dental implants in Columbia provide the ideal solution to regain a complete smile. If traditional treatments did not give you the results you want, it is time to see if dental implants are right for you. Contact our office today to schedule your consultation.