What Is the Cost of Dental Implants in Columbia?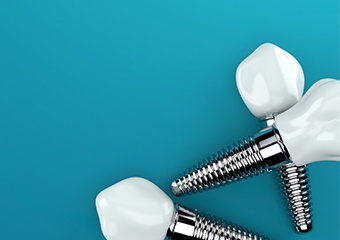 After tooth loss occurs, dental implants are without a doubt a worthy investment in your continued oral health -- but they do come at a higher cost than any other option in tooth replacement. Finding out just what your dental implants will cost will help you budget to make them fit right within your budget. Keep reading to learn more about the factors influencing the price of dental implants, and how to find out just what yours will cost.
Factors Influencing Dental Implant Cost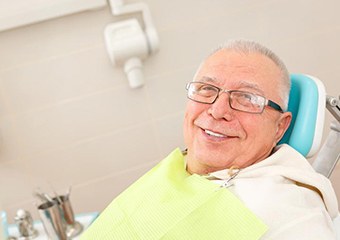 No two smiles are the same -- and no two oral procedures are the same, either. It is very difficult to estimate the cost of a dental implant procedure without a thorough evaluation, as the price may vary quite a lot from one case to the next. The best way to find out what your dental implant procedure will cost is to book a visit with our office.
During a consultation, Dr. Goodman will consider the following factors to determine the cost of your implant procedure:
How many teeth are missing: Dental implants are individually priced, which means that the number of teeth you have lost will be perhaps the greatest factor influencing the total cost of your implant procedure.
Bone health: Dental implants require plenty of healthy jaw bone structure for successful attachment. If significant bone loss has occurred due to missing teeth or gum disease, you may need to have a bone graft performed before implant posts can be placed. This additional procedure will increase the cost of dental implants.
The location of the missing teeth: Given aesthetic concerns and tight spaces, implant procedures are more complex for front teeth. This means it is more expensive to replace front teeth than molars or premolars.
Other considerations: Most dental implants are made out of titanium, but patients who have a metal allergy may require posts made from zirconia or ceramic. These special materials increase the cost of an implant procedure. Additionally, general anesthesia costs more if it is required for more complex cases.
Making Dental Implants Affordable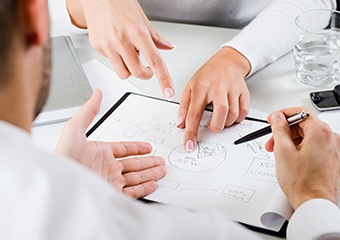 Once you have a cost estimate for your dental implant procedure, you and our team can discuss how to make them fit comfortably within your budget. Unfortunately, dental insurance usually does not cover the cost of dental implants -- but you may be eligible for coverage for certain aspects of the procedure, like discounts on the crown or denture that is secured on top of the implant post. Additionally, financing through CareCredit can allow you to make smaller payments on your bill.
Call Us Today!
Dental implants cost more than other options in tooth replacement, but they are well worth the investment in your oral and overall health. To find out whether or not you are eligible or to learn more about what your dental implant procedure might cost, contact Goodman Family Dentistry to schedule an appointment with your trusted dentist in Columbia!