Implant-Supported Crown – Columbia, TN
A Functional and Dazzling Smile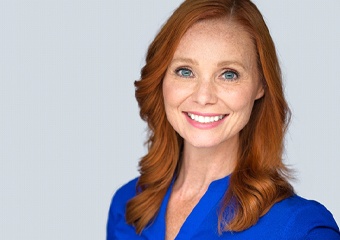 While it may not seem like a big deal at first, living with a missing tooth soon demands some unwelcomed changes. After a short time of living without it, patients realize how important a single tooth is to the maintenance of their normal habits. Thankfully, you don't have to live in regret when it comes to having your single missing tooth replaced. With an implant-supported dental crown placed by Dr. Goodman, you can finally become reacquainted with the life you once knew. Contact us at Goodman Family Dentistry to schedule an initial examination and consultation today!
What is an Implant-Supported Crown?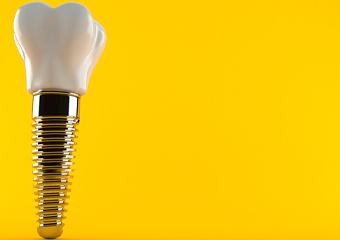 With a traditional crown replacement, although only one tooth is missing, at least two others are affected. That's because those adjacent to the vacated space are relied upon to act as anchors (abutments). Thus, they have to be prepared to receive porcelain crowns, which includes the partial removal of their enamel and the reshaping of each tooth. The replacement crown will then be bonded to the abutments with the aid of dental cement.
These alterations can be completely bypassed when Dr. Goodman places an implant-supported dental crown in Columbia. Instead of relying on other teeth for support, the dental implant insertion makes for a completely self-reliant structure. Consisting of a cylinder-shaped titanium post that is inserted into the underlying jawbone, the single tooth dental implant provides a degree of security that is near equivalent to your original tooth root. After you've healed adequately from the initial procedure, we'll add an abutment (also made from titanium), which will allow for the porcelain crown restoration to be securely attached.
The Benefits of an Implant-Supported Crown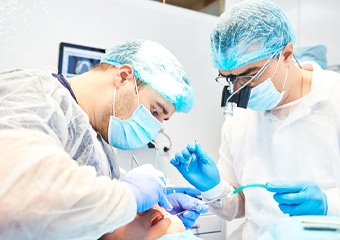 When you have your missing tooth fully restored with a dental implant, you stand to gain more than just a complete smile. Here are some of the other benefits you'll enjoy:
No Shifting – With prolonged tooth loss, the surrounding teeth can begin to shift, which can result in an uneven bite and gums that are exposed to bacteria and debris.
Greater Confidence – There is no denying the fact that having a full set of teeth creates a more attractive smile. This instantly translates into greater confidence.
Longevity – Typically, a fixed bridge can last up to 15 years with proper care. With an implant-supported crown, however, it's possible for the fixture to last for the rest of your life.
Improved Pronunciation – Not to be overlooked is that with a complete set of teeth, you'll also enjoy better pronunciation, which will translate into more effective communication and positive interactions.
Contact Us to Get Started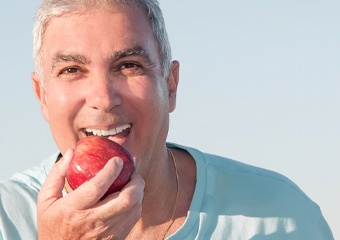 To make sure you're a good candidate for the dental implant procedure, we'll take the time to carefully examine your mouth and teeth. Then, we'll develop a replacement plan that accommodates your specific needs, which includes designing a crown restoration that matches the shape, size and color of your other teeth. To have your missing tooth replaced with a dental implant in Columbia, contact our office to schedule an initial visit with Dr. Goodman!