Implant Supported Dental Crowns & Bridges – Columbia, TN
Dental Implants Repair Smiles from the Roots Up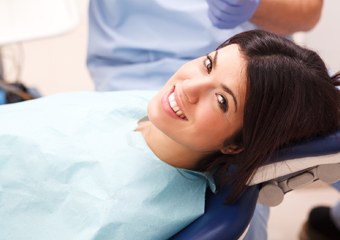 When it comes to replacing missing teeth, more dentists than ever are relying on effective, long lasting dental implant supported tooth replacement options. I've you're missing one or a few consecutive teeth, that means restoration with an implant supported dental crown or fixed bridge may be your best option. At Goodman Family Dentistry, we offer a range of tooth replacement options customized to meet each person's needs and seamlessly recreate smiles. If you're interested in learning more, call to schedule a tooth replacement consultation at our dental office in Columbia, TN.
Why Choose Goodman Family Dentistry for Dental Implants?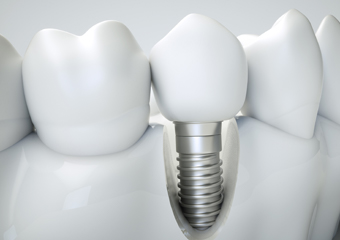 Affordable pricing and financing options
State-of-the-art dental office in Columbia, TN
Caring team of experts
Dental Crowns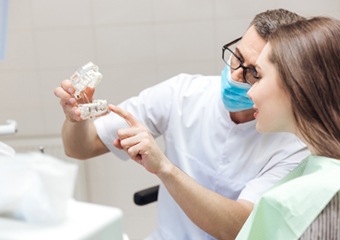 A dental crow is a restoration that fits over the top of a damaged tooth. It replaces the lost tooth structure and renews oral health and function. Customized dental crowns can also be attached to dental implant posts to replace a single missing tooth.
Fixed Bridges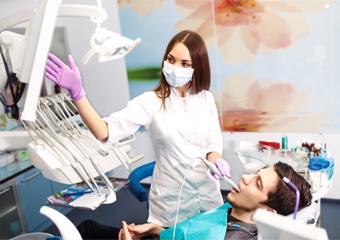 Fixed bridges were traditionally crafted to attach to healthy teeth on either side of a gap in your smile. The bridge is made up of a one or more replacement teeth fused on both sides to dental crowns. Then, the dental crowns are attached to healthy teeth. To replace two or more consecutive teeth, a fixed bridge can also be affixed to two dental implant posts, one at each end, for support.
The Dental Implant Restoration Process
If you decide that dental implant supported dental crowns or bridges are right for you, the process is completed over several phases of treatment. First, we may need to prepare your smile by removing a damaged or decayed tooth or placing a bone or soft tissue graft. Then, we surgically position the dental implant post or posts. After the implant post fuses with supportive bone and soft tissue, we will attach abutments that anchor the replacement teeth. Once the abutments are placed, we design your crown or bridge and the dental lab will craft the custom restoration. Once we receive the last restoration from our lab, you'll return for your last appointment where we'll affix the dental crown or fixed bridge to your implant posts, creating a flawless smile.
Caring for Your New Smile
After your implant supported dental crown or bridge is in place, you can brush twice a day just like you would your healthy smile. If you have an implanted retained bridge, we may also recommend you use a specialized flossing tool to ensure you remove plaque buildup around the gums and the implant posts. One of our team members will be happy to walk you through best at-home hygiene practices.