August 22, 2019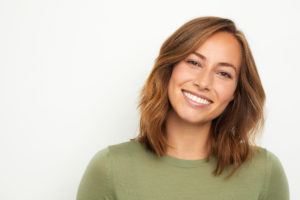 Do you feel too ashamed of your teeth to smile for photos or to speak in front of a crowd of people? If so, with the leaps and bounds that have been made in cosmetic dentistry, you now have options to choose from when it comes to creating the smile of your dreams. Two of them are cosmetic bonding in Columbia and porcelain veneers. While both procedures are highly effective, certain situations are better suited for each. As you read on, you'll learn how each process works and how your cosmetic dentist can help you take the right path towards smile perfection!
Same-Day Results with Cosmetic Bonding
The cosmetic bonding process uses tooth-colored, composite resin material to mask such blemishes as chips, minor gaps, misshapen teeth and stains. The compound is applied directly to the teeth and sculpted to match the shape and size of the surrounding teeth. Then, using a special light, your cosmetic dentist will cure the material to create a lasting appearance. The end result is a smile that looks like you were born with it!
For more cost-conscious patients, this is typically the more affordable route. Additionally, it saves time by being a same-day procedure.
Smile Longevity with Porcelain Veneers
Another route to a beautiful smile is the placement of porcelain veneers. These thin ceramic shells are affixed directly to the front-facing teeth to mask chips, crookedness, gaps, misalignment, minor crowding and stains.
The procedure usually takes two visits to complete. After capturing X-rays and photos of your teeth, here are the steps your cosmetic dentist will take:
A thin layer of enamel is removed to allow for the veneers to fit properly.
Bite impressions are taken and sent to a trusted lab that will create the final set of veneers.
Temporary veneers are bonded to your teeth to protect them during the fabrication process.
When the final veneers arrive, you'll be invited back to your cosmetic dentist's office to have them permanently bonded to your teeth.
If you're looking for the greatest longevity or you have more acute flaws to be corrected, the porcelain veneers route is usually the better option, as the results can last up to 15 years with proper care, which includes brushing and flossing your teeth regularly, maintaining six-month dental appointments and avoiding biting into hard items like ice and nuts.
Which Procedure is Best for You?
The best way to make a sound decision on whether to go with cosmetic bonding or porcelain veneers in Columbia is to visit your dentist for a consultation. At this time, the current state of your oral health will be evaluated, as well as the extent of your smile flaws.
Based on your desires and needs, your cosmetic dentist will make a recommendation about which path is best to take. The first step toward smile perfection, then, is to reach out to your local specialist to schedule an initial visit today!
About the Author
Dr. Alex R. Goodman earned his dental degree from the University of Alabama at Birmingham School of Dentistry. Throughout his career, he has never wavered in his commitment to provide the absolute best in dental care, which is why he maintains membership with the Millennium Study Club. Dr. Goodman helps patients realize the smile they've always dreamed of at Goodman Family Dentistry, and he can be reached for more information through his website.
Comments Off

on For Your Dream Smile – Cosmetic Bonding or Porcelain Veneers?
No Comments
No comments yet.
RSS feed for comments on this post.
Sorry, the comment form is closed at this time.