June 8, 2021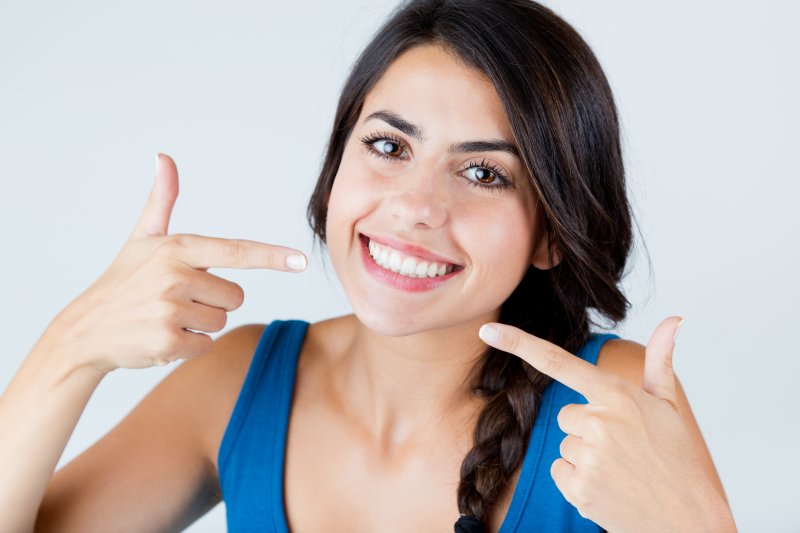 Whether you're looking to eliminate stubborn stains or correct chipped, cracked, or misaligned teeth, cosmetic dentistry can help address your concerns. However, some patients are hesitant to seek treatment because they're worried it will be painful. Fortunately, modern technology and advancements in dentistry allow these procedures to be more comfortable and convenient than ever before! Read along to learn how your cosmetic dentist ensures you have a pleasant experience and what you can expect from a few treatments.
How We Can Help You Relax
Is the idea of undergoing dental work anxiety-inducing? Don't worry—you're not alone. According to the American Dental Hygienists' Association, 50-80% of adults in the United States have some degree of dental anxiety, ranging from mild to severe. For total comfort, your dental team uses advanced technology to give you a safe and pleasant experience.
Nitrous oxide sedation, also known as laughing gas, is available for patients who need additional help eliminating their anxieties. It's administered to patients through a mask that fits over their nose during treatment. After a few minutes of breathing the gas in, you will feel much calmer and more content. The effects wear off quickly, meaning you can leave the clinic and return to your daily routine right away!
What Can I Expect from My Cosmetic Dental Treatment?
Each cosmetic procedure has distinct differences, with some being more invasive than others. Here's what you can expect from a few common treatments:
Teeth Whitening. Whether you opt for in-office treatment or the take-home trays, both cause virtually no discomfort! The most common side effect of teeth whitening is sensitivity, which can persist anywhere from a few days to a few weeks following your procedure.
Porcelain Veneers. Thin sheaths of dental-grade porcelain are bonded to the front surfaces of your teeth using an adhesive, making the procedure essentially painless. However, it's considered a minimally invasive procedure since your teeth require minimal preparation.
Direct Bonding. This procedure involves placing a composite resin on your tooth. It requires no trimming or drilling of your natural enamel since the resin is simply sculpted over the flawed tooth. You should experience no discomfort following this treatment!
Tips to Care for Your Smile After Cosmetic Treatment
Some cosmetic procedures will have little to no recovery time at all. But more invasive procedures, such as porcelain veneers, will require a bit of aftercare. The only real concerns you may face are sensitivity and tender, sore, or swollen gums. You can hold a cold compress on your cheek over the area where you feel the pain to reduce swelling and discomfort. Additionally, you can take over-the-counter medication to alleviate any pain. Make sure you follow all aftercare instructions given to you by your dentist to ensure a breezy recovery!
Don't let your fear prevent you from achieving the smile of your dreams. As you can see, you can have your desired results with minimal discomfort, thanks to advanced technology and sedation options. Now you're ready to start your journey towards a beautiful, picture-perfect grin.
About the Author
Dr. Alex R. Goodman enjoys improving someone's self-esteem by helping them achieve a brand-new smile. He pursued his doctorate at the University of Alabama and has owned his current dental practice for over a decade. Dr. Goodman offers several cosmetic treatments to help you get a flawless grin. He and the team at Goodman Family Dentistry do everything possible to ensure your experience is as comfortable and worry-free as possible. To get started, schedule a consultation with Dr. Goodman via his website or call (931) 388-4315.
Comments Off

on Is Cosmetic Dentistry Painful?
No Comments
No comments yet.
RSS feed for comments on this post.
Sorry, the comment form is closed at this time.