June 4, 2017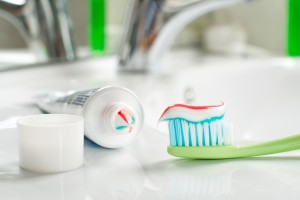 The health of your smile is important to you. To ensure your teeth last a lifetime, you need to care for them properly. Your first line of defense against dental problems involves your home oral hygiene routine. The foundation to proper dental habits relies on the products you choose. However, as you walk down the oral care isle in the store, you are surrounded by an array of options, making it difficult to determine which are the most beneficial. As your dentist in Columbia, Dr. Alex Goodman has the information you need to make a smart choice for your smile.

American Dental Association Approved
The most important factor to consider when choosing products is if they are supported by the American Dental Association (ADA). There are no guidelines in place that require a manufacturer to seek the ADA's approval. Instead, they can opt to have their products evaluated for safety and effectiveness. As a result, you only want to choose those that feature the ADA Seal of Acceptance on their packaging to ensure they are beneficial to your dental health.
Choose the Right Toothbrush
Your toothbrush is the most frequent oral care tool you will use. It is best to pick one that fits the size of your mouth and has soft bristles. Despite what you may believe, hard bristles do not clean better. In fact, they can cause damage to your enamel and gums. In addition, you will need to decide if you want to use an electric or manual one.
Pick the Best Toothpaste
There are a lot of options when it comes to toothpaste. Choose one that contains fluoride to help keep your enamel strong. In addition, consider your personal needs to look for one that can promote areas of your dental health where you have complications. For example, if you tend to have issues with plaque, choose one that caters to plaque and tartar control.
Protect Your Gums with Dental Floss
In addition to brushing, you need to floss your teeth every day. It does not matter if you choose a waxed floss or not; however, pick one that is high-quality to ensure it is effective. You can also choose tools that make flossing easier, such as water flossers.
Compliment Your Smile with Mouthwash
Mouthwash is not always necessary when cleaning your teeth, but it can be beneficial, especially if you have certain dental challenges. Consider your individual needs when choosing one, such as if you have gum disease, chronic bad breath, or tooth sensitivity. Look for products that cater to these issues to promote the health of your smile.
Dentist Near Me in Columbia
In addition to your home oral hygiene habits, you need to have a preventive appointment every 6 months. Goodman Family Dentistry provides the checkup and dental cleaning in Columbia you need to foster a lifelong healthy smile. With the right products, home habits, and care from your dentist, you will help ensure your teeth last a lifetime. Contact our office today to schedule your appointment.
Comments Off

on Choose the Best Dental Products with Your Dentist in Columbia
No Comments
No comments yet.
RSS feed for comments on this post.
Sorry, the comment form is closed at this time.