August 14, 2020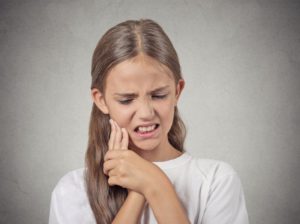 Everyone wants their child to be successful and that often starts with doing well in school. There are many different factors that play a key role in helping your child get good grades. One that you may not think of often is your child's oral health. In fact, if your child has a healthy smile, they are more likely to do well in their classes. Continue reading to learn from your dentist in Columbia about why this is the case and what you can do to ensure that your child is keeping up with their dental health.
How Does Good Oral Health Help My Child in School?
There many different ways that oral health has an effect on your child's performance in school. Here are a few examples:
Fewer Absences
If your child is having oral health problems, it's likely that they will need to be taken out of school in order to have them resolved. The more days of school they miss, the more likely they are to fall behind and receive poor grades at the end of the semester. By staying on top of oral health, your child will be more likely to attend school during these days and excel at learning.
Less Distractions
When your child is experiencing an oral health problem, it can be both inconvenient and painful. It's difficult for them to focus on school assignments and homework when they are feeling so much discomfort. By catching issues before they become serious, you can prevent them from taking a toll on your child's success in school.
Improved Self-Esteem
It's not uncommon for kids and teens to feel self-conscious when they are growing up. This includes about their smile. When a child has a low self-esteem, they are often times more likely to distance themselves from other students and even refrain from participating in class. By addressing alignment issues or chips in their teeth with their dentist, you can help them achieve a smile that they're confident to show off when they're at school.
How Can I Help My Child Have a Healthy Smile?
Here are a few ways you can help to prevent dental issues from arising and worsening:
Ensure that they are brushing twice and flossing once a day. This is crucial to prevent tooth decay, gum disease, and other serious issues in the mouth.
Take them to the dentist every six months for a cleaning and checkup. Not only will the clinical team remove buildups of plaque and tartar, they will also check for preexisting issues. This way, they can be treated before becoming serious and impacting your child's education.
Encourage foods that are healthy for teeth. Stock up on snacks like salted almonds, baby carrots, cheese, yogurt, and apple slices. Limit the consumption of starchy snacks and sugary beverages.
Oral health can have a huge impact on the way your child performs while in school. By taking these steps, you can help them to keep up with their smile and be more successful when it comes to getting their education.
About the Author
Dr. Alex R. Goodman is a family dentist serving patients in Columbia, TN and surrounding communities. He completed his doctorate at the University of Alabama at Birmingham School of Dentistry. He has owned his very own practice for over a decade. Dr. Goodman was voted a Top 5 Dentist in Columbia by the Daily Herald. He has experience treating patients of all ages. For more information or to schedule an appointment, visit his website or call (931) 388-4315.
Comments Off

on How Can A Healthy Smile Help My Child Do Well in School?
No Comments
No comments yet.
RSS feed for comments on this post.
Sorry, the comment form is closed at this time.