May 30, 2017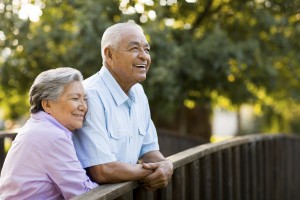 If you are one of the 29 million people in the United States living with diabetes, your dentist in Columbia wants you to know that you are at a higher risk of developing gum disease if the disease isn't treated. Knowing about how diabetes affects your oral health can encourage you to stay on top of the regular preventive care that will keep your smile healthy and clean — keep reading to learn about the close link between your oral health and your blood sugar.
Diabetes and Your Mouth: An Overview
Diabetes affects the way your body processes sugar with insulin, which carries sugar to the cells that need it for energy. Type I diabetics do not make enough insulin, and Type II diabetics do not respond to insulin. Diabetes causes high blood sugar and can impact the eyes, nerves, kidneys, and other organs.
When it is not treated, diabetes can have a significant effect on your mouth, especially. Some of the things that can happen to your oral health as a result of untreated diabetes include:
Dry mouth due to reduced saliva production

Increased risk of cavities due to dry mouth

Inflamed gums

Difficulty tasting food

Slow healing of wounds
How Diabetes and Gum Disease Are Connected
Nearly 22% of people with diabetes also have gum disease. Why is that number so high? It's because the immune systems of diabetics are weaker and less able to ward off infection or heal after one develops. Since there is already a host of bacteria living in the mouth, your body is unable to prevent it from making a home in the gums and causing gum disease.
The symptoms of gum disease include:
Bleeding, tender gums

Persistent bad breath

Gum recession

Shifting teeth

Eventual tooth loss
Fighting Diabetes With Regular Dental Care
Fortunately, studies show that treating gum disease can help to control blood glucose levels, and vice versa. That means for diabetics, seeking effective gum disease therapy as soon as infection develops is especially important. People with diabetes should schedule an two checkups and cleanings annually. Some patients may benefit from even more frequent appointments — follow your dentist's recommendation.
If you have diabetes, here are some things to keep in mind to protect your oral health and help control your blood glucose levels, too.
Maintain a balanced, nutritious diet.

Take all of your medications as directed.

Stay away from tobacco.  

Clean your denture regularly, if you have one.

Brush twice daily (at least).

Floss daily.

Visit your dentist for a checkup and cleaning every six months!
Let's Prevent Gum Disease in Columbia!
Maintaining good oral hygiene is important for everyone — and staying on top of your regular appointments at Goodman Family Dentistry will help you enjoy a healthier smile and body for a long time to come. We are the dentist you are looking for when you search "dentist near me," so go ahead — request an appointment today!
Comments Off

on Dentist in Columbia on Link Between Diabetes and Gum Disease
No Comments
No comments yet.
RSS feed for comments on this post.
Sorry, the comment form is closed at this time.