September 17, 2020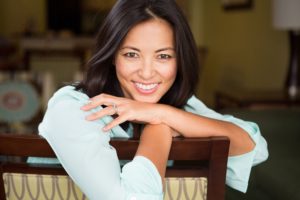 Your teeth are comprised of 3 layers. The hard-outer layer is your enamel, which protects the dentin underneath it. The dentin contains tiny tubes that connect to the soft inner layer, called the pulp. Your enamel experiences daily wear and tear, which can cause it to erode over time. Tooth erosion is a common problem. In fact, at least 97% of the population experiences it to some degree. Unfortunately, some people lose too much enamel, which can lead to a variety of issues. Don't worry, your dentist in Columbia can help preserve your smile to ensure your teeth stay strong and healthy.

What Causes Enamel Erosion?
Your enamel helps protect your teeth against any chemical or physical damage. It's the hardest tissue in the body, even more so than bone. As the first line of defense for your teeth, it's essential your enamel stays strong, but every day it's attacked by harmful substances and bacteria. This can cause it to erode, which can lead to several dental issues.
There are various factors that can break down your enamel, such as:
Consuming sugary or starchy foods and drinks
Teeth grinding
Chronic acid reflux
Dry mouth
Certain medications, like antihistamines
Eating disorders
What are Signs of Enamel Erosion?
Enamel erosion is a gradual process. Often, you won't notice any symptoms of weakening enamel until after much of it has been lost. Unfortunately, once your enamel is gone, it's gone for good. It's best to contact your dentist at the first sign of a problem, such as:
Increased tooth sensitivity
Cracks or chips
Discoloration
Indentations on the surface of the teeth
Increased tooth decay
Slightly translucent teeth
How is Enamel Erosion Treated?
Sadly, your enamel can't grow back, but you can prevent the issue from worsening with the help of your dentist. After identifying the cause of the problem, your dentist will create a customized treatment plan that might include one or more solutions, such as:
Fluoride Treatment: The varnish is effective for replenishing areas of weakened enamel during the early stages of erosion.
Tooth Bonding: A tooth-colored material is applied to the teeth to cover cosmetic imperfections while also adding another layer of protection.
Nightguard: Provides a cushion between the upper and lower teeth to reduce the pressure of bruxism to preserve the remaining enamel.
Crown: Significantly compromised teeth can be covered with a crown to protect them from breaking.
Can I Prevent Enamel Erosion?
Your enamel will naturally erode over time; however, there are several things you can do to reduce the rate it's lost, like limiting your consumption of sugary foods and drinks. It's best to maintain regular appointments with your dentist. They'll monitor your oral health to detect any areas of weakened enamel sooner to stop the problem from worsening.
About Dr. Alex R. Goodman
Dr. Alex R. Goodman has provided exceptional dental care to the community for over a decade. He focuses on prevention to help his patients keep their teeth strong and healthy. If you have any concerns about enamel erosion, contact our office today to schedule a consultation.
Comments Off

on Why Is Tooth Erosion a Big Deal?
No Comments
No comments yet.
RSS feed for comments on this post.
Sorry, the comment form is closed at this time.