September 7, 2017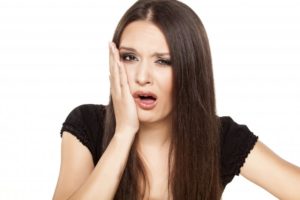 Have you experienced unusual changes in your workload that have brought new levels of stress to your life? Right about the same time, you start waking up with headaches and jaw pain. Did you know that new stressors in your life could be causing you to experience the symptoms of bruxism (teeth grinding)? To prevent bruxism, many patients use a handy custom nightguard to protect their teeth. Let's explore bruxism and how a custom nightguard from your family dentist in Columbia could potentially help you.
Discovering the Root of Your Mouth and Jaw Pain
Many patients may wonder how they're supposed to uncover a subconscious habit when they aren't even aware that they're doing it. There are many underlying factors that may be causing you to grind your teeth at night. Discovering the cause may help you realize the issue at hand and ultimately discover the best treatment. Some causes of bruxism may include:
Emotions—anxiety, stress, anger, frustration, or tension.
Personality type—competitive, hyperactive, or aggressive.
Abnormal alignment of your jaws.
Other sleep issues like sleep apnea.
Body's response to pain like an earache.
Side effect of some medications like antidepressants.
Coping strategy for a focusing habit.
Result of a disorder like Huntington's or Parkinson's disease.
Consistent or Sporadic? Understanding the Symptoms of Bruxism
The signs of teeth grinding are subtle. That's why it's important to visit your dentist for a checkup and cleaning. During your appointment, your dentist will be able to notice the effects on your teeth and offer a solution: mouth guards in Columbia.
If you experience any of these symptoms—even if you only notice them sporadically, please reach out to our office for assistance:
Damage to your teeth, restorations, or jaw.
Tension-caused headaches.
Soreness in your face and jaws.
Symptoms of TMJ disorder—clicking sound of jaws when you open and close your mouth.
Sporadic symptoms may come from temporary stress. Although this comes and goes, it's still important to protect your teeth!
Protect Your Precious Smile with a Mouthguard!
Although stress or bruxism, in general, may be one of the most common reasons to receive a custom mouthguard from your dentist, there may be other factors that lead your dentist to recommend a nightguard:
Teeth grinding or clenching throughout the night
Worn, flattened or loose teeth
Increasing tooth sensitivity
Uncomfortable jaw pain or difficulty opening and closing your mouth
Constant headaches
If your stress levels have risen lately—we know that you already have enough to worry about. Don't add damaged teeth to the list! You can find the best solution for your dental problems today by reaching out to our office.
About the Doctor
Dr. Alex R. Goodman has been an active member in the dental community for years, taking pride in making a difference in his patient's lives. That's why when a patient walks into our office with excruciating mouth pain, we like to get to the root of the problem and provide an easy solution with nightguards. Is your jaw or headache pain bothering you to no end? Reach out to Goodman Family Dentistry by giving our office a call at (931)388-4315.
Comments Off

on A Family Dentist in Columbia Can Relieve Your Stress & Pain
No Comments
No comments yet.
RSS feed for comments on this post.
Sorry, the comment form is closed at this time.