February 3, 2020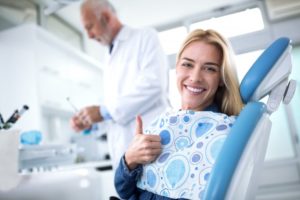 It's hard to believe it, but a brand-new year is already here. Your New Year's resolutions might involve eating healthier or hitting the gym more often, but you may be forgetting an important aspect of your overall wellbeing – your smile. Since your dental insurance benefits have just reset at the beginning of the year, now is the perfect time to book a dental cleaning in Columbia, TN. Seeing your dentist for a checkup will cost you very little out-of-pocket and you'll have the perfect chance to invest in a healthy smile in 2020.
Maximize Your Dental Benefits
If you have dental insurance, you pay a premium every month, which helps to cover services that your teeth and gums depend on to remain healthy. While the details of each individual policy differ, the majority of plans cover one or two preventive dental visits a year to get the checkups and cleanings you need with little to no copay.
If you have an oral health issue, like a cavity or bleeding gums, you don't need to suffer through the discomfort. Once you've paid your deductible (which is typically very small for dental insurance), your insurance company will pay for a portion of the cost until you reach your annual maximum.
Once 2020 turns into 2021, your insurance coverage will expire, and any unused benefits won't roll over into the next year. Because of this, it's best to see your dentist at least twice a year, so that any leftover benefits don't get thrown down the drain.
Keep Your Smile Healthy
According to the American Dental Association, you should see your dentist at least twice a year for a checkup and cleaning. Although you might think you can put off dental care until something starts hurting, that's actually not the case. Most dental problems, like tooth decay and gum disease, don't display symptoms like pain until irreversible damage has already been done and treatment becomes invasive and expensive. At your regular appointments, your dentist can diagnose these problems before they require serious treatment.
See Your Dentist Today!
Although your schedule might be a bit busy this time of year, make it a priority to call your dentist and book an appointment as soon as you can. You're already paying for your premiums – why not get the treatment you're paying for?
About the Author
Dr. Alex Goodman has owned his very own dental practice in Columbia, TN for more than a decade now. He was voted a Top 5 Dentist in Columbia by the Daily Herald. He believes in preventive care as a huge part in maintaining a healthy and beautiful smile. To schedule your next dental cleaning, visit Dr. Goodman's website.
Comments Off

on Invest in a Healthy Smile in 2020 with Your Insurance Benefits
No Comments
No comments yet.
RSS feed for comments on this post.
Sorry, the comment form is closed at this time.