July 21, 2022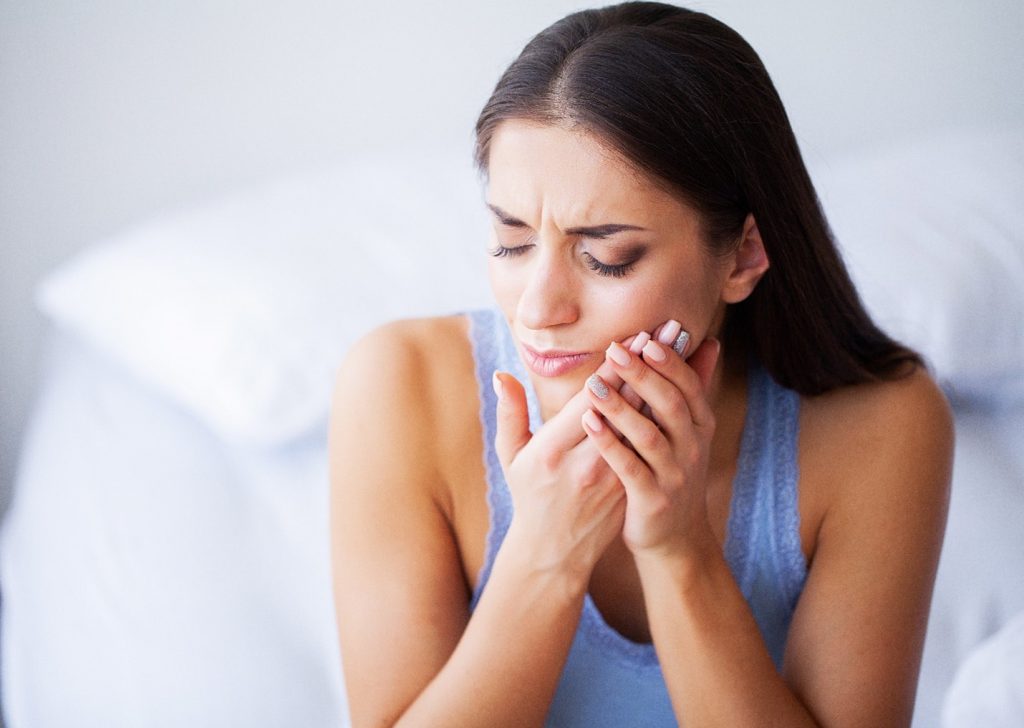 Often enough, a sensitive tooth can seem like something trivial. You may think, "It's not a big deal; the pain will fade away soon enough." However, that belief isn't quite true. Sensitive teeth sometimes point to severe issues that need urgent care. As such, it's better to know when your ache qualifies as a dental emergency. To help you out, here's a summary of tooth sensitivity — its causes, when to see your emergency dentist for it, and ways to prevent it.
Common Causes of Tooth Sensitivity
Healthy teeth have a layer beneath their enamel called dentin. However, this underlying layer can get exposed at times. When that happens, external forces can reach and stimulate it. One result of that stimulation can be hypersensitivity.
There are several things known to make dentin vulnerable. These include:
Tooth decay or cavities
Tooth fracture(s)
Gum disease
Worn restorations (i.e., fillings, crowns, etc.)
Worn or eroded tooth enamel
Exposed tooth root(s)
When To See an Emergency Dentist for It
A sensitive tooth isn't usually a dental emergency. As you might hope, its pain is often temporary and can be relieved by household methods.
Your sensitivity is an emergency, though, if it stems from a tooth infection. In that case, your ache is likely due to infected tooth pulp sending pain signals to your brain. Not treating it thus risks the infection spreading to your jaw, which could cause tooth loss or even sepsis.
If your sensitive tooth is infected, your dentist will probably recommend root canal therapy. This procedure would remove infected tissue from your pearly white's inner layers. Consequently, it'd remove the infection, stop your pain, and allow you to keep your tooth.
Sensitivity Prevention Tips
Ultimately, the best way to prevent sensitive-tooth pain is to practice good oral hygiene. That said, try following these tips in the future:
Twice daily, brush your teeth with fluoridated toothpaste for two minutes. (You could even use a desensitizing brand that blocks sensation from tooth surfaces.)
Once daily, floss your teeth with good dental floss.
Rinse with an antiseptic mouthwash as needed.
Reduce your intake of sugary foods.
Avoid bad oral habits like smoking tobacco.
Tooth sensitivity isn't always a major problem, but it can become one occasionally. If you have further concerns about the matter, feel free to talk with your local dentist.
About the Author
Dr. Alex Goodman is a dentist based in Columbia, TN, having earned his DMD from the University of Alabama at Bringham's School of Dentistry. For over a decade, he's been helping patients get healthy and beautiful smiles. He does so through preventive, cosmetic, and restorative dentistry, not to mention emergency dental treatments. Dr. Goodman currently practices at his self-titled clinic and can be reached at his website or by phone at (931)-388-4315.
Comments Off

on Knowing When Tooth Sensitivity Needs Emergency Care
No Comments
No comments yet.
RSS feed for comments on this post.
Sorry, the comment form is closed at this time.