January 13, 2022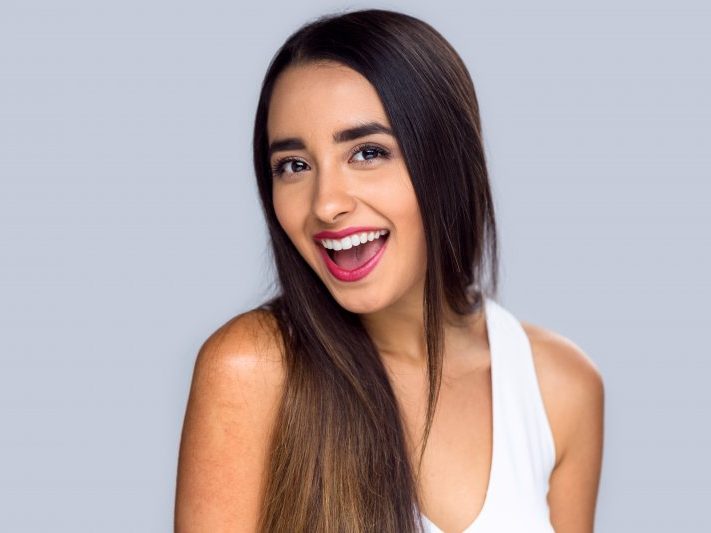 When you lose one of your front teeth, it can make your grin look gapped and uneven. But, since back teeth aren't visible when you smile, losing one won't affect your smile at first glance. That's why some people choose to avoid having it replaced. Even though the missing tooth may not be apparent in family photos and when you see yourself in the mirror, that doesn't mean that it's fine to leave it as is. Read on to learn three reasons why you should speak to your dentist about having your missing back tooth replaced as soon as possible.
Reason #1: Chewing Food
When you lose a tooth, especially if it's a back molar, this makes it harder for your teeth to properly chew up your food. Nutritious foods like spinach, broccoli, and almonds require a lot of grinding from these teeth before they can reach your digestive system. Improper chewing of these foods can lead to issues like stomach pain and other kinds of gastrointestinal distress. When someone is missing a back tooth, they often decide to chew with their front teeth instead. These teeth are primarily meant to be used for biting, not chewing. Some people choose to avoid difficult-to-chew foods altogether, which often leads to them making less nutritious choices.
Reason #2: Shifting Teeth
When you lose a tooth, your remaining teeth begin to shift to fill in the gap. They move to be more evenly spread out so that large pieces of food don't pass through your mouth unchewed. However, this shift alters how your upper and lower teeth fit together, which changes your bite. This causes an uneven distribution of pressure on certain teeth, causing them to wear down faster than others. Eventually, this may even lead to additional tooth loss. The new alignment problems with your smile may also cause you to feel self-conscious about your teeth and avoid smiling as much as possible.
Reason #3: Weakening Jawbone
When you lose a tooth, the jawbone where it used to be located is no longer receiving the stimulation it needs to remain healthy. For this reason, the body decides that the nutrients and blood that once went to that area would be used more effectively elsewhere and reabsorbs the bone tissue. Blood flow to that part of the mouth is also restricted. This leads to the jawbone becoming weaker and beginning to erode over time. It may also eventually cause additional tooth loss.
It may be tempting to ignore a missing back tooth, but getting a replacement will allow you to avoid the above oral health problems. Replacing the tooth will help you keep your smile looking and functioning at its best!
About the Practice
If you're missing a tooth in the back of your mouth, Goodman Family Dentistry can fill the gap in your smile with one of their many replacement options, including dental implants. Led by Dr. Alex Goodman, their team of Columbia oral health professionals are committed to making sure patients feel comfortable throughout treatment and receive the care they need to prevent oral health issues like shifting teeth, problems chewing, and a weak jawbone. Call Goodman Family Dentistry at (931) 388-4315 or visit their website for more information on their tooth replacement options or to schedule an appointment.
Comments Off

on 3 Reasons to Replace Your Missing Back Tooth
No Comments
No comments yet.
RSS feed for comments on this post.
Sorry, the comment form is closed at this time.