February 9, 2023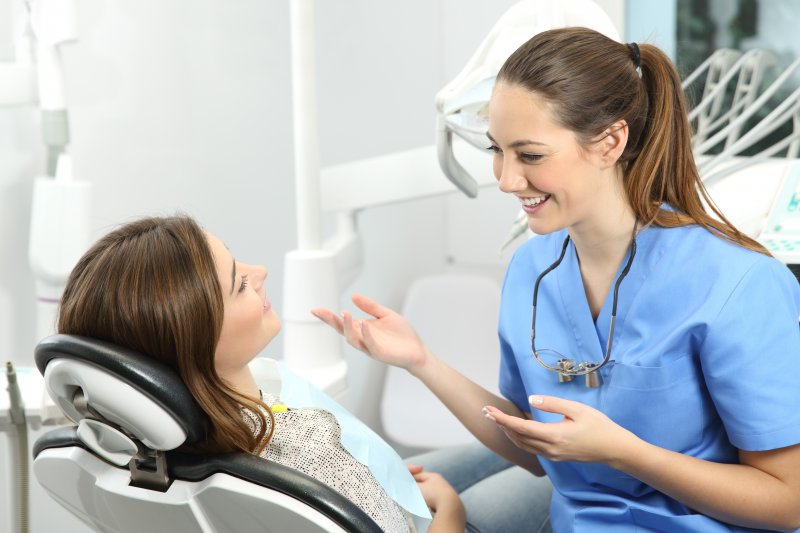 If you have a serious toothache, there are many potential causes, including an infection. While cavities can often be repaired with fillings, severe decay that progresses into a tooth infection can only be repaired with a root canal. As useful as this procedure is, it's gained an unfair reputation over the years. So you know what to believe about root canals, read on as we debunk five common myths about this restorative treatment.
Myth #1: The Benefits of Root Canal Therapy Are Temporary
Some patients think that the benefits they will reap from getting a root canal will only be temporary. Fortunately, this isn't the case. This procedure is designed to give the patient long-lasting results. In fact, it can last a lifetime with proper care. This means practicing good oral hygiene, limiting your intake of sugary, acidic, and starchy foods, and visiting your dentist biannually.
Myth #2: Root Canal Therapy Hurts
One of the reasons why people are so fearful of root canals is that they are scared that the treatment will hurt. This is due to the rapid spread of misinformation about this treatment and inaccurate depictions in movies, TV shows, and other forms of media and entertainment. Fortunately, this treatment is virtually pain-free.
Before treatment begins, you'll be given a local anesthetic to numb the area and prevent you from experiencing discomfort. During the procedure, your dentist will remove the infected tooth pulp. Since that's where the nerves of the tooth are contained, this will get rid of any pain you're feeling. Additionally, many patients consider root canal therapy no more painful than having a large cavity filled.
Myth #3: You Only Need a Root Canal If You're in Pain
Pain and discomfort are common signs of a tooth infection, but they aren't the only ones. Some other signs that you may need to undergo root canal therapy include:
Gum tenderness or swelling around the affected tooth
Increased sensitivity to cold or hot temperatures
Pain when touching the tooth or eating
A change in the color of the tooth
A painful, persistent toothache
Myth #4: Tooth Extractions Are Better Than Root Canals
Since root canal therapy is one of the most feared treatments, some patients think that it would be better to just have the tooth extracted. Your dentist will try their best to save the tooth whenever possible, and extractions are usually only needed if there are no other options. Root canals not only allow you to maintain your natural bite, but they also save you money since you don't have to pay for a tooth replacement.
Myth #5: Root Canals Make You Sick
A 1920s study came to the conclusion that those who underwent root canal therapy were more likely to get sick. Fortunately, this study is based on outdated research, and the American Association of Endodontists (AAE) determined that there's no scientific evidence that root canals cause diseases or illnesses.
About the Practice
Goodman Family Dentistry treats Columbia-area patients with a wide range of treatments to promote healthy beams. If you have a severely infected tooth, they offer root canal therapy to remove the infection and restore the look, structure, and function of your smile. If you are ready to learn more about root canal therapy or want to set up an appointment with the team at Goodman Family Dentistry, call their office at (931) 388-4315 or visit their website.
Comments Off

on 5 Myths About Root Canals
No Comments
No comments yet.
RSS feed for comments on this post.
Sorry, the comment form is closed at this time.