September 10, 2017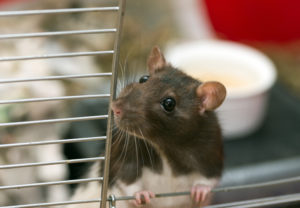 When it comes to changing the world through stem cell research, studies have repeatedly fallen short of explaining how the stem cells are able to regrow and form adult cells when necessary. A breakthrough in this area may lead to untold innovations in the medical field. Researchers at the University of California San Francisco (UCSF) may have discovered the missing link in a strange place – mouse teeth.

Mouse Tooth Stem Cells
Mice bodily systems function close to human biological processes, and they have been used in medical studies for decades. Recently, UCSF researchers who had been studying the stem cells in teeth may have uncovered the key to using stem cells to regenerate tissue. The front teeth in mice and other rodents are regenerative. They are constantly repairing and restoring themselves. That's why mice are always nibbling and chewing to keep their teeth at a regular size. UCSF researchers took a closer look at how this process works, and they may be able to apply those findings to use dental stem cells to repair a variety of damaged bodily tissues.
Tissue Regeneration
In nature, teeth are necessary to stay alive. All animals need their teeth to eat, and some animals need their teeth to catch their prey. When teeth are lost, these animals are helpless, so many species of animal, including mice, have evolved to regenerate tooth structure as it's lost. Research revealed that it's actually the surrounding tissue that triggers that growth. While they're still trying to determine just what signals are triggering the tooth regeneration, they believe that finding this answer will make it possible to repair a wide range of damaged tissues from bones and muscles to growing complete replacement organs.
Keeping Teeth Healthy for Future Tissue Regeneration
If your teeth could possibly be used to grow a new kidney in the future, it's important for you to keep them healthy today. Make sure you're brushing and flossing daily, visiting the dentist twice a year, and consuming high sugar foods and beverages in moderation. You may also want to ask a dentist about programs to freeze stem cells from baby teeth, so your children can take advantage of potential benefits of this research in the generation to come.
Meet Dr. Goodman
Dr. Goodman and his dedicated dentistry team may not be able to regenerate tooth cells, but we do have a wide range of services to keep your smile healthy and repair teeth if damage or decay does occur. The Goodman Family Dentistry team is always ready to help whenever our patients need us, so please don't hesitate to give us a call anytime. We'll be happy to answer questions or schedule an appointment for you in our Columbia dental office.
Comments Off

on Mouse Teeth Uncover New Insights into Oral Health & Tissue Regeneration
No Comments
No comments yet.
RSS feed for comments on this post.
Sorry, the comment form is closed at this time.