March 16, 2022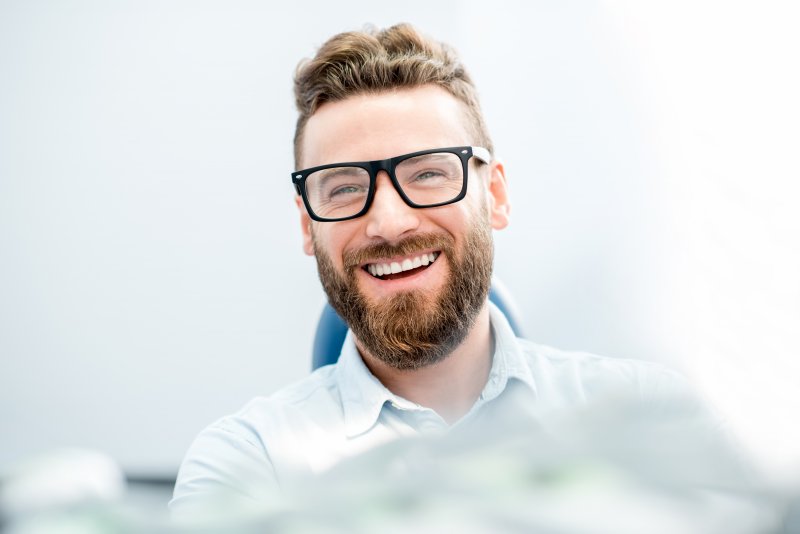 Smile whitening is an incredibly popular way to revitalize your pearly whites and give your grin a more aesthetically pleasing look. In fact, the global teeth whitening market was valued at over $6 billion in 2020 and is forecasted to grow to over $8 billion by 2026. After undergoing a teeth whitening treatment, your smile will temporarily be more prone to staining. To make your results last as long as possible, here are some foods and drinks that you should avoid and what you should have instead.
Foods and Drinks to Avoid After Teeth Whitening
Teeth whitening is a great way to increase your confidence in your pearly whites and give your smile a healthier, more appealing look. There are a few foods and drinks that can jeopardize your new and improved beam and you should avoid for the first couple of days after treatments, including:
Dark and highly pigmented drinks – Coffee, dark sodas, cranberry and grape juice, red wine, and tea
Acidic foods and drinks – Pickles, oranges and other citrus fruits, beer, lemonade, and soda
Dark or colorful sauces and condiments – Tomato sauce, soy sauce, barbeque sauce, and balsamic vinegar
Vibrant fruits or vegetables – Plums, blueberries, blackberries, purple cabbage, carrots, beets, grapes, cherries, spinach, and pomegranates
Food that contains dyes – Fruit candy and colorful breakfast cereals
What to Eat Instead
Now that you know what foods to keep your newly whitened smile looking lovely, what foods and drinks should you have instead? A few tasty treats to eat after teeth whitening include:
Light-colored fruits and veggies like bananas, coconuts, white onions, and cauliflower
Firm fruits and vegetables like green beans, apples, and celery
Dairy products like plain yogurt, cheese, and milk
Whitefish, like pollock, haddock, or cod
Deli meats like turkey and chicken
Porridge, grits, or oatmeal
White, crustless bread
Skinless poultry
White rice
Potatoes
Pasta
Eggs
Other Ways to Make Your Results Last
Along with avoiding stain-causing foods, practicing good oral hygiene is another great way to make your results last. Brush for two minutes twice per day, once in the morning and once at night. Use toothpaste that contains fluoride to strengthen your teeth and a soft-bristled toothbrush so you don't damage the enamel. Additionally, floss every night before bed to remove plaque and food particles from between your teeth. You should also be sure to visit your dentist twice per year. During these appointments, your teeth will be thoroughly cleaned and your mouth will be examined for oral health issues that may jeopardize your gorgeous grin
Once the first few days post-teeth whitening have passed, you will be able to start reincorporating darker foods and drinks into your diet. With a little patience, you'll be able to enjoy all your favorite treats while sporting a gorgeous grin!
About the Practice
If you have issues with your smile and wish it was whiter, the highly-skilled team at Goodman Family Dentistry is here to help. They offer both in-office and take-home whitening services to lift stains from your grin and give it a more aesthetically appealing look. Regardless of which option you choose, you'll soon be showing off a beautiful beam you're proud of! To set up an appointment with Goodman Family Dentistry or to learn more about teeth whitening, call their office at (931) 388-4315 or visit their website.
Comments Off

on Foods That You Should Avoid After Whitening Your Teeth
No Comments
No comments yet.
RSS feed for comments on this post.
Sorry, the comment form is closed at this time.