July 12, 2023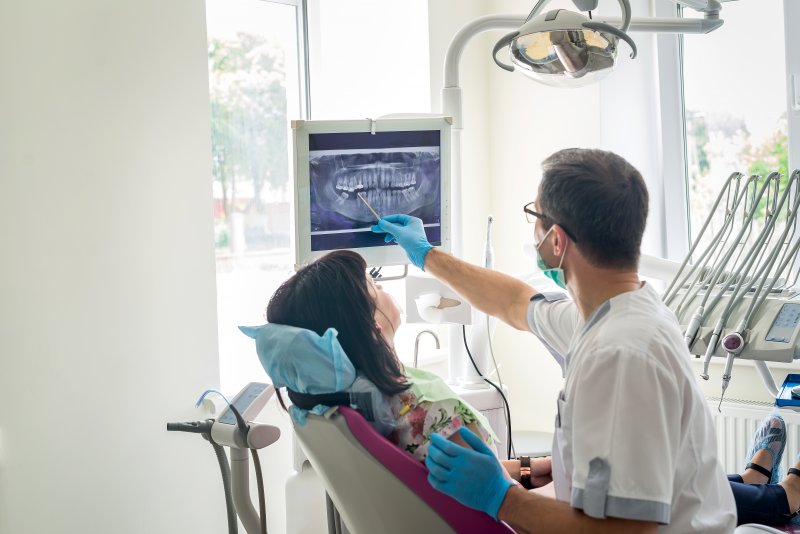 For most people, it's recommended that you see your dentist for regular care twice a year. While dentists have plenty of ways to help you deal with oral health problems, the best option is to prevent them from happening in the first place.
However, if you haven't been to a checkup in a while, you may not necessarily know what to ask your dentist, or what kind of thing they would need to know. Here are a few things that are typically worth bringing up during a preventive appointment.
How's My Dental Hygiene?
While a cleaning from your dentist can go a long way, the fact is that the most important things you'll do for your oral health will happen outside of your dentist's office. If you're making a trip to your dentist, that would be a good opportunity for you to ask them about the state of your dental hygiene, and whether there's something you could do better or something you're missing.
How Will My Medications Affect My Teeth?
If you've started any new medications since the last time that you visited the dentist, it may be a good idea to ask them whether it's possible that any of them could potentially impact your oral health. While your doctor or psychiatrist would be able to tell you plenty about the side effects of a new medication, your dentist will be able to let you know more specifically about how medications can affect teeth.
Asking Your Dentist About Oral Pain
As adults, we deal with all kinds of aches and pains that we don't even pay much mind to day-to-day. When you have the opportunity to sit down with any kind of health professional, especially a dentist, you can use that chance to ask about any discomfort that may be bothering you.
While you don't necessarily need to run to the dentist for any issue you could have, chronic pain is often a sign of an underlying issue. A dentist can help you to diagnose, and even treat, that kind of issue.
About the Author
Dr. Alex R. Goodman loves dentistry in itself, but the thing that drives him most about his work is the connections that he forms with his patients. Those relationships make seeing the results of his work all the more satisfying. Dr. Goodman received his degree from the University of Alabama at Birmingham School of Dentistry. He has previously served as president of the 6th district of the Tennessee Dental Association and is a current member of the Millennium Study Club.
If you have any questions about how to handle a checkup, he can be reached at his website or by phone at (931) 388-4315.
Comments Off

on What To Talk to Your Dentist About at a Checkup
No Comments
No comments yet.
RSS feed for comments on this post.
Sorry, the comment form is closed at this time.