September 10, 2021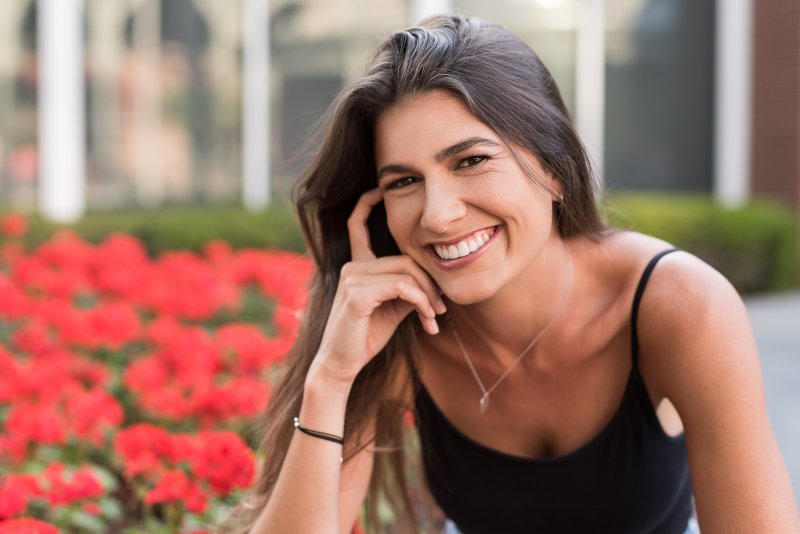 You recently had your teeth bonded to fix a chipped tooth and are considering having them whitened as well. Though it's possible to whiten your teeth if you've had them bonded in the past, the process is more complicated than it is with your natural ones. Here's what you need to know about whitening bonded teeth.
What Is Dental Bonding?
Dental bonding is the process through which a composite resin is applied to the surface of a tooth to repair it. This simple, inexpensive cosmetic procedure can usually be completed within a single visit. Dental bonding can correct a range of dental issues, but it's most used to correct teeth that are discolored or chipped. It can also change the shape of teeth, make them appear longer, or close small spaces between them.
How and When to Whiten Bonded Teeth
Teeth whitening provides a simple and effective way to remove stains, but trying to whiten bonded teeth is a different story. Unlike tooth enamel, the composite resin used for dental bonding is nonporous. Because of this, whitening agents can't penetrate them. Since your dentist color-matches the bonding resin to your natural teeth, it's best to whiten your teeth before dental bonding to keep them at their whitest. Keeping your teeth white by avoiding foods and drinks that can stain them, practicing good oral hygiene, and getting touch-up treatments will help keep both your natural and bonded teeth matching perfectly.
If you've had your dental bonding in the past and are now interested in teeth whitening, one option is to get porcelain veneers. This can help hide the stained bonded teeth, so they don't stand out. You can also have the stained bonding resin replaced with one that matches your new tooth color. This might be a good option if the bond is more than 10 years old or has deteriorated over time.
If you're considering tooth bonding or already have bonded teeth that you want to be whiter, your dentist is also a good source to learn how to go about things. You'll be on your way to a brighter, more beautiful smile before you know it!
About the Author
From simple checkups to dental emergencies, Goodman Family Dentistry offers the residents of Columbia personalized dental care in a friendly, patient-centered environment. Dr. Alex Goodman and team are committed to making sure you and your family receive the treatment you need through their use of advanced dental technology to prevent or correct oral health issues. They offer a variety of cosmetic services in their comfortable, inviting office and would be happy to help you achieve the smile you deserve. To learn more about their cosmetic dentistry services and how to whiten bonded teeth, call (931) 388-4315 or visit their website.
Comments Off

on Can You Whiten Bonded Teeth?
No Comments
No comments yet.
RSS feed for comments on this post.
Sorry, the comment form is closed at this time.