April 1, 2023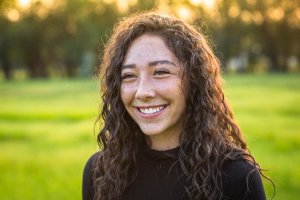 Your smile is one of the first features that people will notice about you, meaning that if your pearly whites have become undesirably stained or discolored, others will likely take notice! Fortunately, teeth whitening is among the best methods for addressing this issue and giving yourself a dazzling smile that you'll feel proud to show off. But did you know that summertime is the perfect season to undergo this treatment? Here are three reasons why!
Reason #1. Summertime Means Plenty of Time
Typically, summertime means you probably have a little extra downtime, or at least a better idea of your upcoming schedule. This means that if you're trying to plan a trip, schedule an event, or map out all of your proposed activities, you may have a pretty generous window. This makes it even easier to fit teeth whitening into your plans! Your dentist can send you home with a kit containing professional-grade whitening agents and special trays that allow you to whiten your pearly whites on your own schedule. It's worth mentioning that these products are much stronger than anything you can buy yourself—so save yourself some time shopping and let your dentist handle things instead.
Reason #2. Look Great for Summer Photo Ops
There's usually a lot going on during the summer, and you might find yourself attending all sorts of events, including things like graduation celebrations, weddings, vacations, and backyard barbeques with lots of poolside fun. Regardless of where you are, who you're with, or what you're doing, you should strive to have the best-looking smile possible whenever someone pulls out their camera! It'll be a summer worth remembering as you look back at yourself and see how great your teeth look!
Reason #3. Experience an Unparalleled Boost in Confidence
It goes without saying that your confidence is directly tied to your appearance; if you feel comfortable about how you look, navigating social situations and engaging in meaningful interactions becomes significantly easier. Having a whiter smile can lend impressive strength to your overall self-esteem, and going into the summer with brighter teeth and a positive attitude will ensure that you're making happy memories and enjoying time spent with others.
There are many reasons for whitening your teeth, but there's no doubt that summertime is perhaps the best time to undergo the treatment and bring your smile to a new level.
About the Author
Dr. Alex R. Goodman received his dental doctorate from the University of Alabama at Birmingham School of Dentistry and has proudly served patients and families in the Columbia, TN area for several years. His practice offers a wide range of cosmetic treatment options including teeth whitening, which is certain to help you unlock your smile's fullest potential! If you have any questions about teeth whitening or would like to arrange a visit to see if you might benefit from cosmetic dental work, feel free to contact Dr. Goodman through his practice's website or over the phone: (931) 388-4315.
Comments Off

on Why Summer Is the Perfect Time to Undergo Teeth Whitening
No Comments
No comments yet.
RSS feed for comments on this post.
Sorry, the comment form is closed at this time.