June 27, 2023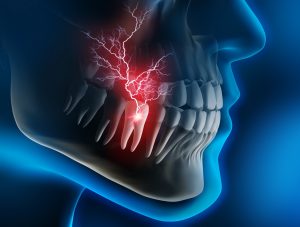 Nothing is worse than having a toothache interrupt your plans for the day. Most people don't have the time or extra money to visit an emergency dentist. If you've been holding off visiting a dentist hoping that your toothache will go away, it can cost you your tooth. It's not a good thing if your pain suddenly disappears. Instead, it might mean your tooth has died. Here's why you shouldn't wait out the pain.
Toothaches are Never Normal
Despite what you have heard, an occasional toothache is not normal. It's a symptom of an underlying dental problem that must be addressed, like:
Decay
Break or Fracture
Infections
Failing Restorations
Grinding or Clenching
Although some toothaches can be bearable, they can quickly turn into severe discomfort. If bacteria or infection reaches the pulp, the innermost layer of your tooth, it can cause significant pain.
Without prompt care, you could be at risk of losing your tooth. Your pulp is the nerve center of your tooth. If it suddenly stops hurting, the tissue may have died. A minor issue can turn into a huge problem. Instead of a quick fix, your tooth may need to be removed.
Every Tooth is Important
Every tooth is invaluable for your oral health and functions, not just a beautiful smile. Losing even 1 increases your risk of several dental issues, like cavities, gum disease, and additional tooth loss.
Your jaw won't be stimulated by the root, which will cause it to shrink. You can lose up to 25% of your jaw's density within the first year of missing a tooth. Your bone will continue to deteriorate as the years pass. You will need to invest in a prosthetic to fill the gap in your smile. Although there are many replacement options, they can get costly over time.
Stop Your Pain and Save Your Smile
You can avoid the complications of tooth loss and preserve your natural smile by contacting your emergency dentist right away. They will find the source of your discomfort to provide the quick care you need to avoid an extraction, like root canal therapy.
A root canal involves extracting the pulp to remove any infection or decay. Your tooth will be sterilized and sealed with a special material called gutta-percha to restore its health.
Whether you have a sudden toothache or pain that comes and goes, don't ignore it. Contact your emergency dentist before it's too late.
About Dr. Alex R. Goodman
Dr. Goodman attained his dental degree at the University of Alabama at the Birmingham School of Dentistry. He has regularly continued his education to provide many specialties, like emergency dentistry. Dr. Goodman has been voted a Top 5 Dentist in Columbia because of his commitment to delivering exceptional dentistry. If you have a toothache, request an appointment through our website or call (931) 388-4315.
Comments Off

on What Does It Mean If Your Toothache Disappears?
No Comments
No comments yet.
RSS feed for comments on this post.
Sorry, the comment form is closed at this time.