March 20, 2016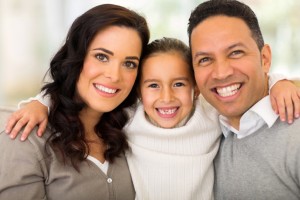 Dr. Alex Goodman, your top family dentist in Mt. Pleasant, TN is proud to present our new blog! We're excited to share more detailed information with you about our practice and the services that we offer. You'll learn more about what we do, and perhaps even have some of your burning questions about dentistry answered each month through our informative posts. This month we'll be highlighting just a few of the services we offer, so be on the lookout for more information to come!
Cosmetic Dentistry in 38401
Cosmetic dentistry typically involves services that are designed to improve the appearance of your smile. That being said, many of these services also improve your function as well. Whether you're looking to brighten your smile through teeth whitening, or you want to completely change the appearance of your smile through porcelain veneers, we have many options for you. Dr. Goodman will work with you to create a plan that helps you to achieve your goals for your smile, while meeting your lifestyle needs and staying within your budget.
Periodontal Therapy in 38401
Gum disease, or periodontal disease is prevalent among many Americans these days. You may not even know you have it because there's typically minimal pain and few symptoms associated with it at first. If left untreated, however, advanced gum disease can lead to tissue, bone and tooth loss. At Goodman Family Dentistry, our hygiene team is equipped to guide you through any of the stages of gum disease. We can help you control and manage gum disease if that's the stage you're in, or we can help you prevent it from happening in the first place with regular cleaning and check ups.
These are only a few of our services. Check in with us again next month for a new and informative post!
At Goodman Family Dentistry, we welcome patients of all ages to our practice and our goal is to offer you a pleasant and comfortable experience that exceeds your expectations. Dr. Goodman invests in the latest dental technology so treatment will be comfortable and efficient for patients. Besides general dentistry, we're happy to help you create the smile you've always dreamed of through our many cosmetic options. Dr. Goodman and his team have many years of experience and patient care is their top priority, so whatever your needs may be, we're here to listen to your needs and help you make your dental goals happen. Contact our office today to schedule your next dental appointment!
Comments Off

on Your 38401 Dentist Welcomes You to Our New Blog!
No Comments
No comments yet.
RSS feed for comments on this post.
Sorry, the comment form is closed at this time.